Custom Sheeting Products by WCP Solutions
What is Perfect Fit from WCP Solutions?
WCP Solutions understands that one size does not fit all, particularly when it comes to your custom project. Through our Perfect Fit operation, we can produce custom-sized paper or board stock to the unique specifications of your project. When using a custom sheet size, you can reduce waste, optimize your substrate and save money. With WCP Solutions' large assortment of paperboard grades, calipers, and stock roll sizes, we can make it a Perfect Fit for you.
Our Equipment and Process
WCP Solutions' experienced and knowledgeable team can help you find the right product to meet your specific needs.
Our expert operators run a state-of-the-art Maxson sheeter and follow strict quality guidelines throughout the process. Our customer's satisfaction with each job is paramount, and our assurance checks ensure a high-quality product with excellent on-press performance.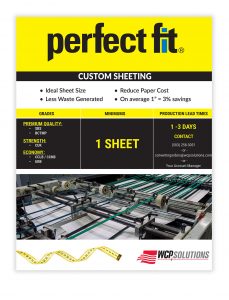 Customer Options
A paper or board stock from our inventory list

A paper size – widths from 11″ to 64″ and lengths from 11″ to 65″

A skid type – press-ready or continuous feed

Custom Pile height
Customer Benefits
Job-ready paper = higher efficiency
Less paper + less paper waste = lower paper cost
Less setup time + less finish time = greater productivity
Minimize environmental impact by using less waste
A competitive advantage over customers using off the shelf products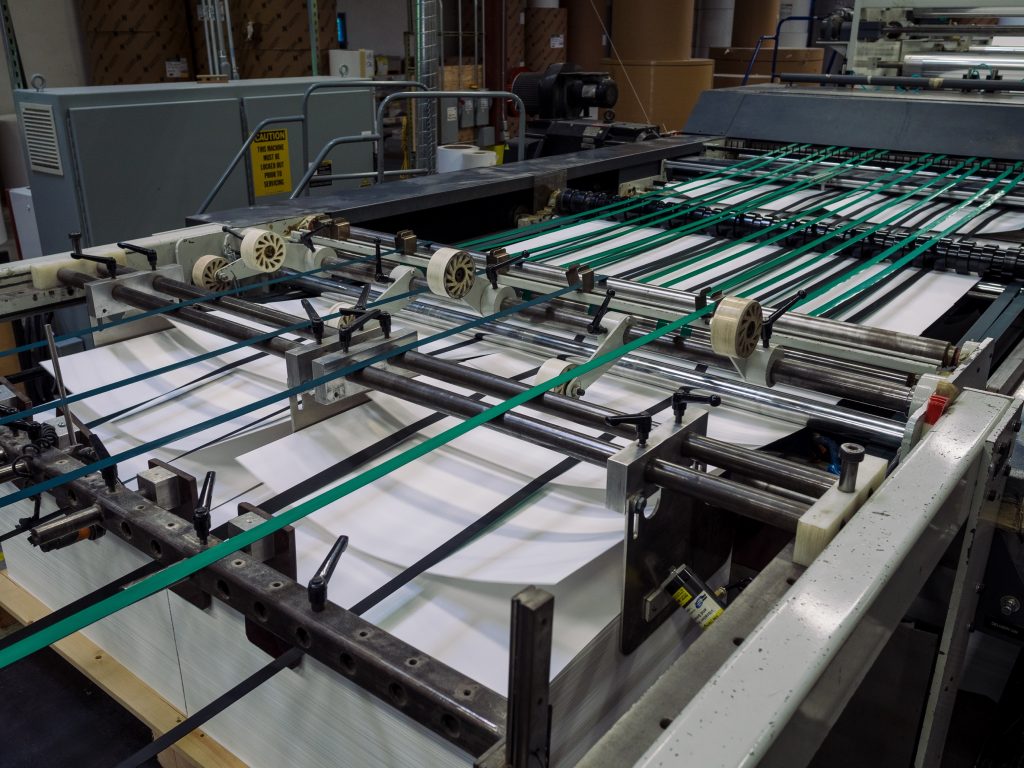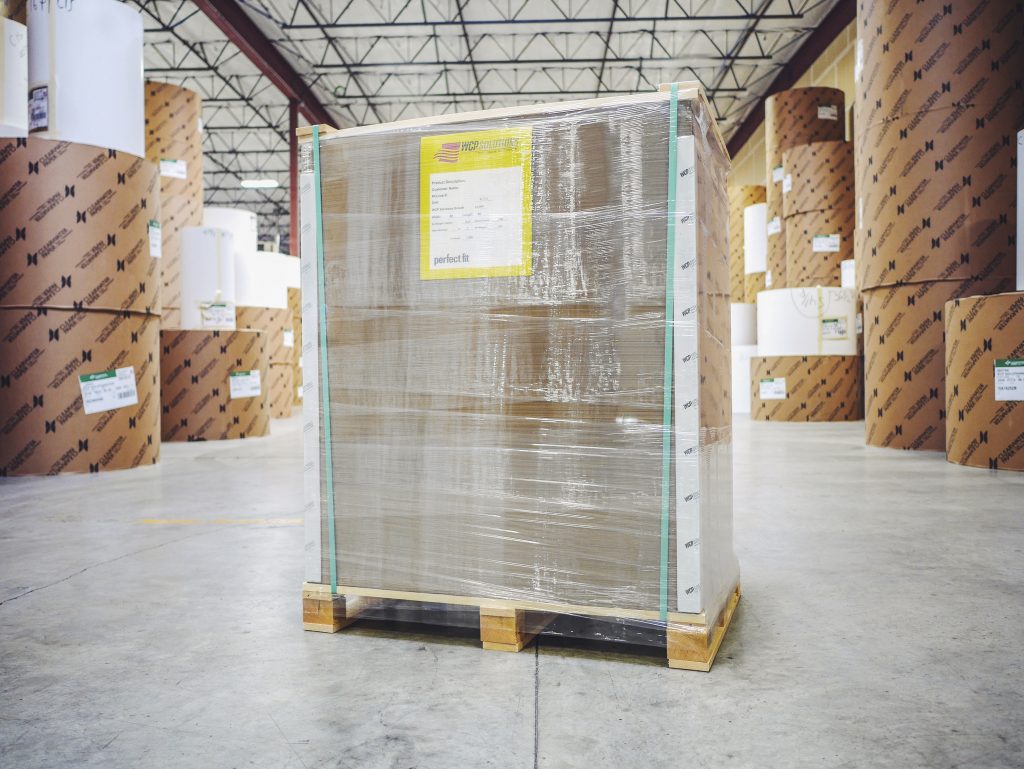 Perfect Fit the Environment and Sustainability
When a customer utilizes our Perfect Fitsheeting services, they are making a choice for sustainability — of the environment and of their business.  We invite our customers to reduce paper waste and reduce expensive labor for non-value adding activities by choosing Perfect Fit.
When we convert paper or board, we recycle nearly everything that is not delivered to the customer as a converted product.  The paper waste, roll cores, and plugs are returned to the paper manufacturer for re-pulping or re-use.  The dust created in the slitting and cutting process is sent out for composting. In addition, our Perfect Fit operation has earned a Forest Stewardship Council (FSC) chain-of-custody (COC) certification.