BEVERAGE PACKAGING & SUPPLIES
Supplies, services, and solutions for beer, wine, and kombucha beverage producers.
Beverage Packaging and Supplies Catalog
Our beverage industry specialists have put together a comprehensive list of packaging and supplies to help run your business. Give us a call for a quote, consultation, and help find the products that make your operation both in the front and back of the house run a little smoother.
Direct to Consumer
We specialize in helping you ship your bottles and cans directly to your customer.
WINE PACKAGING & SUPPLIES
WCP Solutions' wine shippers provide versatility, recyclability, performance and economy. We also offer special, custom-designed wine packaging. Making wine is your business. Providing the right shipping products is ours. How may we help you?
WINE SHIPPERS
We offer many different types of wine shipping formats to suit your needs.  We carry 375ml, 750ml, magnum, and large-format shippers in molded fiber and foam.  Just ask us and we'll be happy to help you select the perfect fit!
WINE PACKAGING
WCP Solutions provides plain kraft and colored paper wine bags, as well as custom-printed paper and non-woven reusable wine bags.  We also will help you with your custom-printed wine carton packaging projects.
WINERY CHEMICALS
We carry a wide variety of chemicals used by the wine industry.  Give us a call and we'll give you a quote!
WINERY PRODUCTION SUPPLIES
Brute containers, food-grade rakes, shovels, and hoes are just a few of the many production room products we offer.
WINE SHIPPING
Pallet stretch wrap, tape, case labels, tying twine, pallet wrappers and tape machines are some of the items that you can buy from us.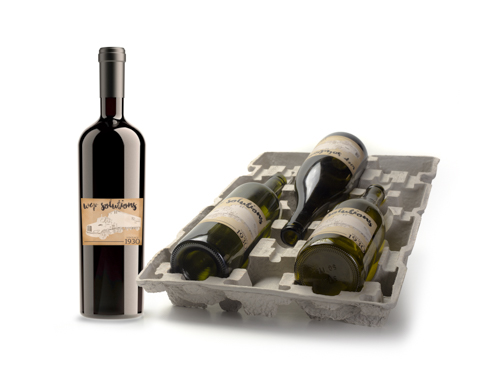 Questions? Give us a Call.
Call Today to speak with our Beverage Specialists to get a free quote and learn about our product, service, and equipment solutions.